At West Row Academy, we work to instil a love of reading, because we understand the importance that reading plays in developing children's confidence and in allowing them full access to all areas of the curriculum.
We want to ensure that our pupils are ready for the next stage of their education and provide them with crucial skills and knowledge which will aid their future success.
In-School Reading
In Reception (Early Years Foundation Stage EYFS) and Key Stage 1 (Year 1 and 2), children will read with an adult once a week on a one to one or small group basis (depending on their need). This is in addition to any whole class reading that will take place during the week.
We explicitly teach phonics decoding skills daily, using the synthetic phonics programme, Little Wandle Letters and Sounds. We understand that effective, evidence based reading instruction has five essential components: phonemic awareness, phonics, fluency, vocabulary and comprehension. We therefore ensure that our pupils are given lots of opportunities to listen to and read a wide range of texts.
Our daily phonics sessions are complimented by a literature-rich environment and by allowing our pupils to experience reading authentic literature and familiar materials in a variety of contexts across the curriculum.
Early Intervention for pupils with reading difficulties is crucial, and we ensure that these children are quickly identified, so we can put additional support in place to meet their needs.
In Key Stage 2 (Years 3, 4, 5 and 6), children are taught to analyse and discuss a wide range of texts using a whole class teaching sequence through the medium or 2 or 3 weekly sessions called Love To Read. Children take turns to read aloud, listen to the teacher read and then discuss texts in pairs and groups, focusing on themes, conventions, characters, language and structure.
Children are taught to justify their answers and participate respectfully in discussions about texts. They are also taught to give written responses and develop their wider reading skills through the acronym, VIPERS which stands for: Vocabulary, Inference, Prediction, Explain, Retrieve, Sequence or Summarise.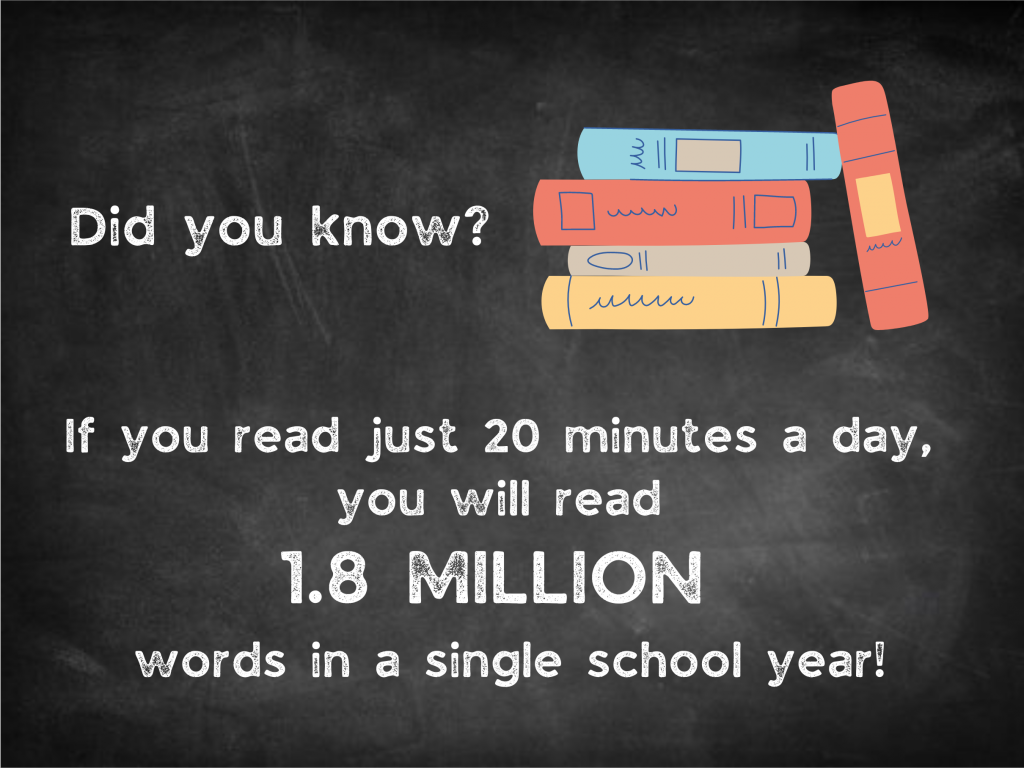 ---
Please click on the headings below to find out more age-group specific reading information.
As children enter the Reception Class, we ask parents/carers to read to their child frequently, sharing picture books and stories, traditional tales and texts with repetitive language and structures.  We encourage parents to spot patterns with children and ask questions about the stories.
As children begin to learn to read independently throughout the year, we encourage parents to listen to their child read, filling in their home/school communication book with short feedback on how their child has read to them.
As children's reading continues to emerge, we encourage parents to continue to hear their children read at least three times per week.
At the end of Year 1, children will take their phonics screening assessment – parents are encouraged to look at phonics with their children while they are reading and play word games with words that have been read; looking for rhyming words or words that have the same letter strings in them.
By the end of Key Stage 1 (Year 2), children at West Row Academy will have become confident readers, able to blend words and read many words on sight.
Parents should still be looking for patterns in language and exploring characters with their children throughout these two years.  Parents could model how to read with expression, and ask questions about characters' feelings, how the story is written and make predictions about what might happen next in the story.
By the beginning of Year 3, pupils should be able to read books written at an age appropriate interest level. They should be able to read them accurately and at a speed that enables them to focus on understanding what they read rather than on decoding individual words. They should be able to decode most new words outside their spoken vocabulary, making a good attempt at correct pronunciation.
In Years 3 and 4, children will be exposed to a wider range of longer and more challenging texts at school and providing they are a 'free reader' will be able to access the Accelerated Reader programme which helps children to identify new books at their reading level and to ensure they understand what they have read via a quiz each time they finish their book.
Parents should still continue to hear their children read regularly, but should also encourage more confident readers to read independently. Children should be reading at least 5 times per week in Lower Key Stage 2, whether with a parent or independently. When sharing books together, parents are encouraged to ask them questions about themes, characters' feelings, word meaning and summarising paragraphs, pages or chapters of text.  Children should be encouraged to make predictions about what they have read.
By the beginning of Year 5, pupils should be able to read aloud a wider range of poetry and books written at an age-appropriate interest level with accuracy and at a reasonable speaking pace. Children will be reading an ever-increasing range of texts within school, including classics, poetry and writing by modern authors.
They should be able to read most words effortlessly and to work out how to pronounce unfamiliar written words with increasing accuracy and independence.  Parents should encourage children to ask their own questions about the text.  By the end of Year 6, children should be able to justify their answers with evidence from the text and make connections across and within books.
Parents are still encouraged to hear their children read at least once a week, and children should be reading independently at least 4 other times per week.  Parents are encouraged to ask their children about their reading, asking for summaries of the stories, asking for their views and recommendations and asking them questions about characters, themes and patterns and connections they have noticed.