Empowering Everyone to Achieve Excellence
At West Row Academy, our motto is 'Empowering everyone to achieve excellence'. We are driven to: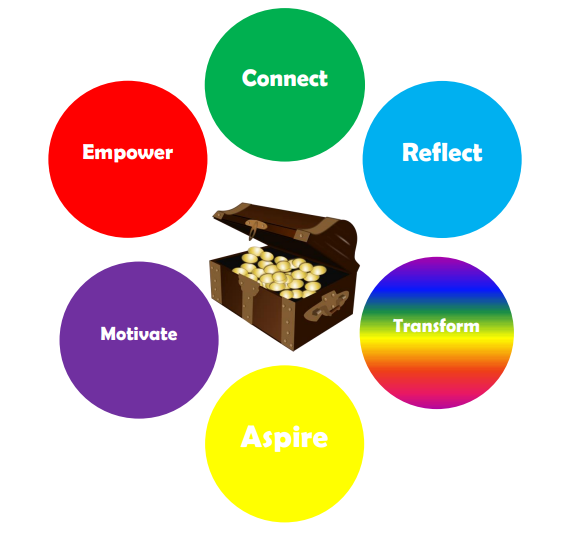 Empower students to be responsible, resilient and confident learners
Support students to be self-aware with the ability to regulate their emotions
Aspire to be the very best
Be motivated to be curious, challenge themselves and one another
Make a difference to our local and global community
Be able to take control and transform in an ever-changing world
---
Values Timetable
Each half-term we focus on a new school value. Our focus of each value may change or vary each year to suit the needs of our pupils, parents and staff.
| | | |
| --- | --- | --- |
| Term: | Value: | |
| Autumn Term 1 | Connect | At West Row Academy we believe in team spirit and recognise the importance of togetherness therefore through the value of connect we explore what being connected feels like. This may be in terms of connecting with people, places and things. |
| Autumn Term 2 | Empower | Empowerment lifts people and helps them to see that they too can achieve something wonderful. That is why here at West Row we provide opportunities for our pupils to feel and be empowered to make a change as a young citizen. |
| Spring Term 1 | Motivate | Halfway through the year can be difficult to maintain motivation — especially after a two-week holiday! Therefore, at West Row Academy we focus on what motivation is and how we can help ourselves stay motivated. Throughout this value, we think about our bodies and minds and how by looking after them, we can keep focused. |
| Spring Term 2 | Transform | We feel it is important for pupils to recognise the changes they will face and how best to prepare for them. West Row Academy encourages pupils to think about the small changes they can make to be the best version of themselves as well as changes the Academy can make using the pupils' views. |
| Summer Term 1 | Aspire | Joining the pieces together through aspiration is an important aspect of school life. We explore this value through the lens of careers, aspirational people and by thinking about our own aspirations. |
| Summer Term 2 | Reflect | The end of an academic year is a great time for us all to pause and reflect on lots of different elements of school life. What have we enjoyed? Where have I developed the most? What am I looking forward to building on next year? |
---
Our Values within the Curriculum
To discover more about how we embed these values within each subject, visit our curriculum page. From here you can navigate to any curriculum subject and find out what we teach, why we teach it, when we teach it and to who.